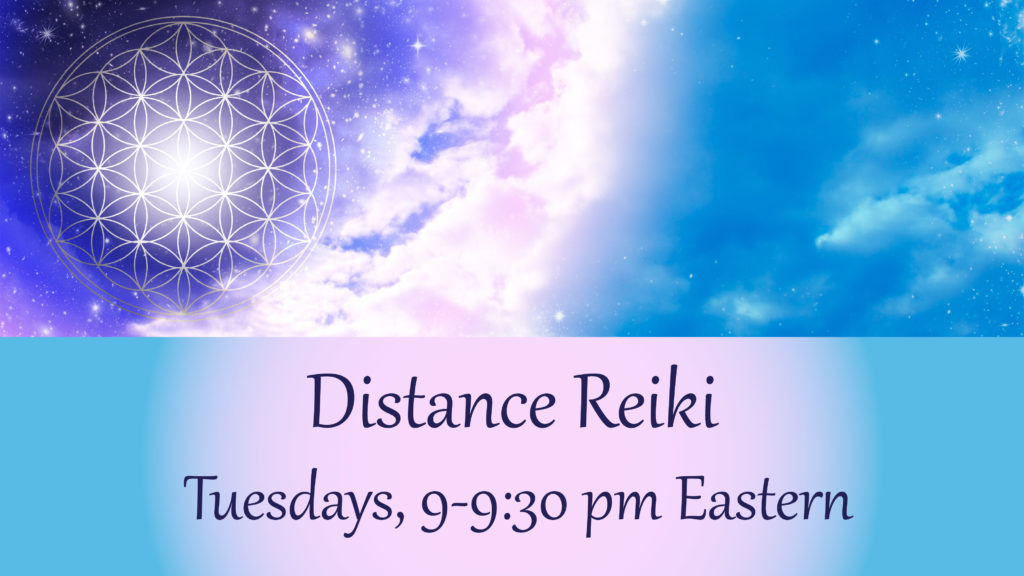 Welcome to our weekly Distance Reiki session. I am a Reiki master in the Usui / Holy Fire III system.
Every week, Reiki practitioners gather "virtually" to offer distance Reiki to whoever has expressed an interest. The current list people interested (by first name) and their intentions (if offered) is below. If you want to add your intention or simply let us know you will be here, please let us know. Should you be interested in individualized distance sessions, please contact me directly.
If you like, you may use this link of pleasant visuals and sounds for your 30 minutes.
Note – you do not have to be online to receive distance Reiki!
Blessings / Namaste
Individuals (Practitioners*):
Jim*
Linda*
Arianna*
Teri*
Perry
Heidi
Shannon
Caroline
Lauretta
Robin
Kristin
Laura
Emily
Bekky
Marc
Laura
Joanne
Darci
Anna
Barbara
Tama
Gayle
Intentions:
Hold Elly in light
Hold Caroline in light
Shelter grandchildren from fear
To bring peace and health to my loved ones, myself and the world
Patience and hope for all who are struggling with isolation
Balance
Clarity
Peace, kindness and patience
Light, Love and Healing for the World
Trust